Ladies Bedroom Slippers Sizes 3 to 8 Womens Enid Heather Jo & Joe
Sleepers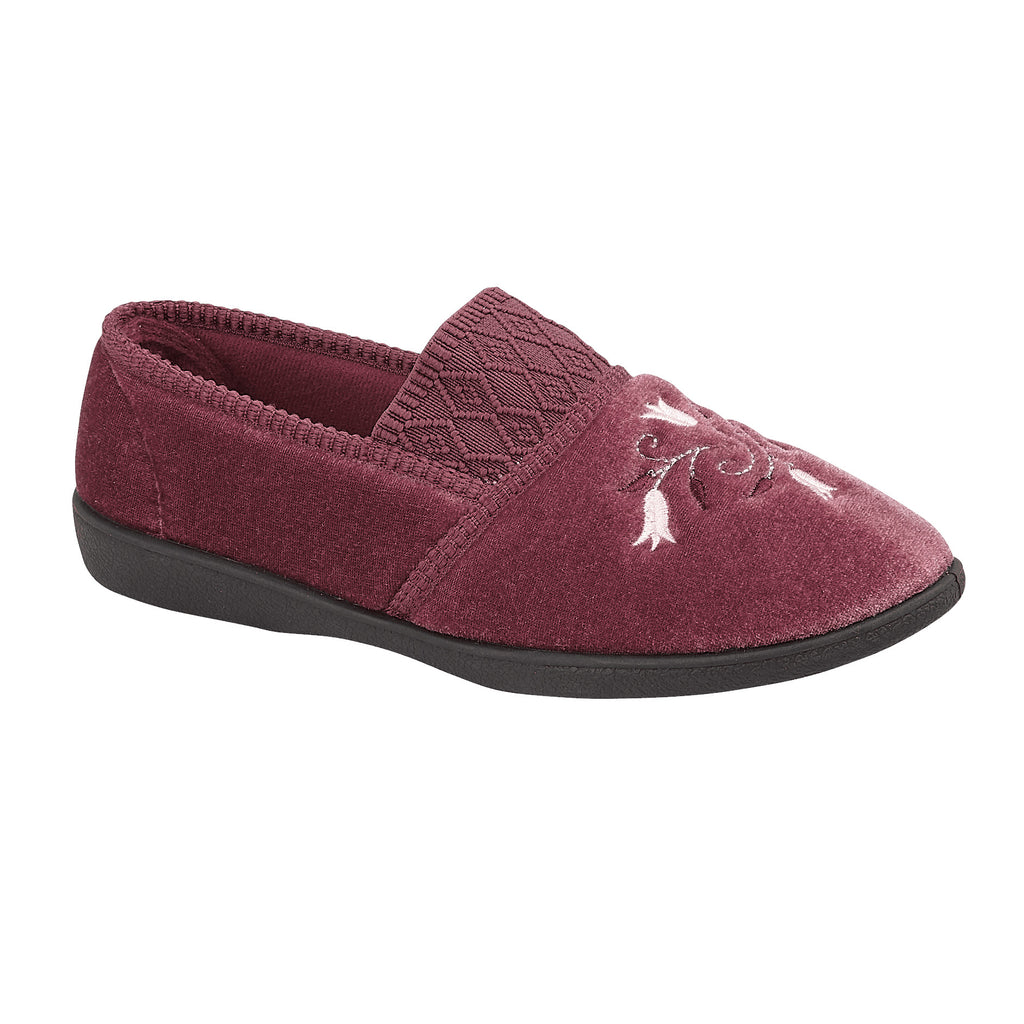 Ladies Bedroom Slippers Sizes 3 to 8 Enid Heather Jo & Joe
ENID – Exclusive to the Jo & Joe Collection, Enid is a super ladies cosy, congenial velour slipper. In an EE fit, Enid has an elasticated front which offers a snug and comfortable fit and the contrasting flower design enhances this slipper beautifully. Enid truly is the perfect ladies slipper – ENID !!
(POLYBAGGED WITH NO BOX)
Returns Policy

All 53 Main Street items offered  are covered by our no quibble money back guarantee.

Buyers must inform us within 7 days of receipt and return to us within 14 days.

Buyer pays the return postage unless it is clear that we inaccurately described the item, in which case,
we will refund return postage as well.