210cm Shoelaces Replacement Dr Martens 1914 Boots Colours Lace Long 12-14 eyeletA
Buachaill Punk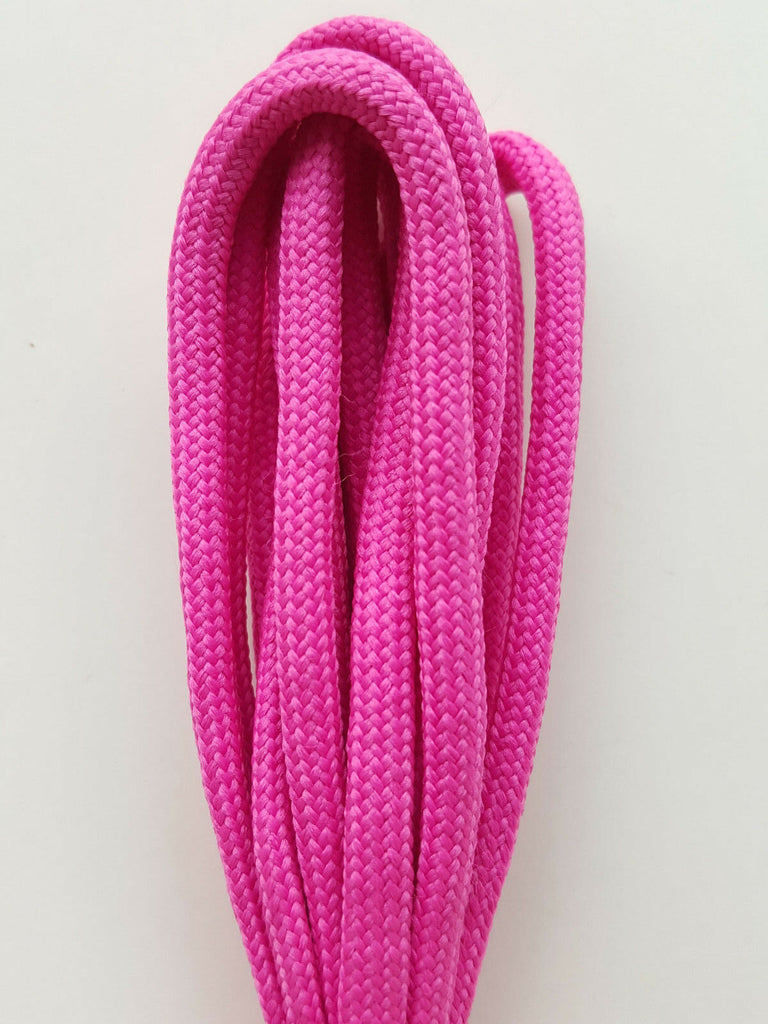 210cm Shoelaces Replacement Dr Martens 1914 Boots Colours Lace Long 12-14 eyelet
 

Available in up to 6 lengths (see our store)
This 210cm is available in black, white, red, yellow green, blue, violet, brown/black, pale pink and rainbow (please note the rainbow is a flat lace)

Get in touch through ebay messages if you are looking for something different.

Ideal replacement laces for Dr Martens or any other boots or shoes
Change the look of your boots with all these fabulous colours and these different lengths

To pick the ideal lace size it is best to measure the existing lace or use a piece of string as a guide.
 

Ideal for trainers or plimsolls - why not be creative and add two different colours?
210cm (this is the size for 14 eyelet dr martens or other longer boots)
Please go to our store for other lengths
60cm - Ideal fit for 3 eyelet Dr Martens (1461)
65cm -
Ideal fit for

3 eyelet Dr Martens (1461)
90cm -
Ideal fit for

6-8 eyelet Dr Martens (101 / 1460)
140cm -
Ideal fit for

8-10 eyelet Dr Martens (1460 / 1490)
210cm -
Ideal fit for

10-14 eyelet Dr Martens (1490/1914/1B99)
240cm -
Ideal fit for

20 eyelet Dr Martens (1B60)
Very Strong.

we also have 90 to 180cm laces in the following colours Pink, Burgundy, Sea Green, Kelly Green, Light Grey, French Navy, Hot Pink, Hot Berry, Carmel, Burnt Orange, Red, Royal Blue, Chocolate Brown, Nutmeg, Pale Pink, Black, Electric Blue, Oatmeal, Battleship Grey, Yellow, Violet, Lilac, Orange, White, Azure Blue, Navy,

Sizes
90cm, 110cm, 130cm,150cm, 180cm, 210cm, 220cm, 240cm, 260cm, 280cm, 300cm, 320cm, 340cm, 380cm & 400cm
If you need longer then please visit our shop we have laces up to 210cm in black, navy  and brown and up to 4m in black

Free P & P

These laces are loose unbanded.

No cheap Chinese imports, these are made especially for Buachaill Punk in Co Donegal Ireland.
Made in Ireland for Buachaill Punk. Made in the same magical County where a scene in Star wars was shot - oh yes! Donegal :) And sent from the magical country that Game of Thrones is shot - Northern Ireland - just saying !!

Looking for different laces? We stock a wide variety of different thickness, colour and length. Whether you are looking for a 210cm black chunky lace or a 60cm fine black lace just click the little red door to the right of this listing "Visit Shop" and then click "Laces"


We try our best to give a good visual representation of colour however due to variations in an individual user's monitor setting or phone screens, colour setting and lighting sources , we cannot guarantee that actual colours will be an exact match to those represented on this site.

If you are looking for longer we stock black right up to 400cm, click on our store and go to laces.


We now sell this lace in a finer 3mm size with the same large colour range. Click on "Store" and then click laces on the left side.

Returns Policy
All 53 Main Street items offered on eBay are covered by our no quibble money back guarantee. Buyers must inform us within 7 days of receipt and return to us within 14 days. Buyer pays the return postage unless it is clear that we inaccurately described the item, in which case, we will refund return postage as well. Please feel free to e-mail us through ebay messages  for more details of this item.
Warm regards, Declan, Jacqueline, Sylvia and max the dog.


Shoes shoelaces laces long laces laces for trainers replacement laces laces for boots bootlaces coloured laces red laces blue laced pink laces navy laces green laces muticoloured laces orange laces yellow laces purple laces burgundy laces black laces white laces

S


shoe Drmartens docs dms